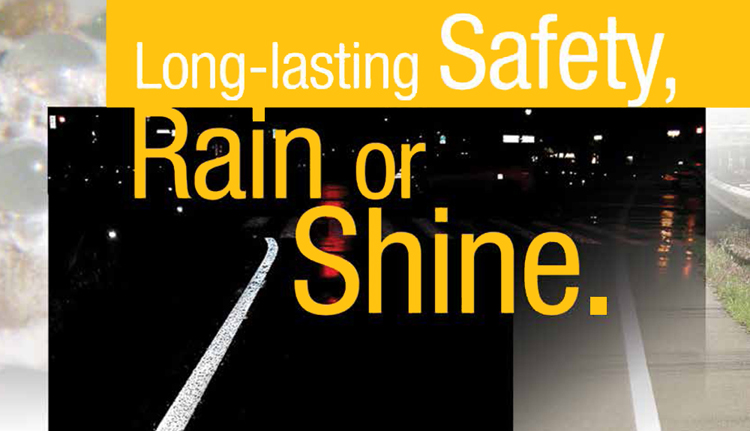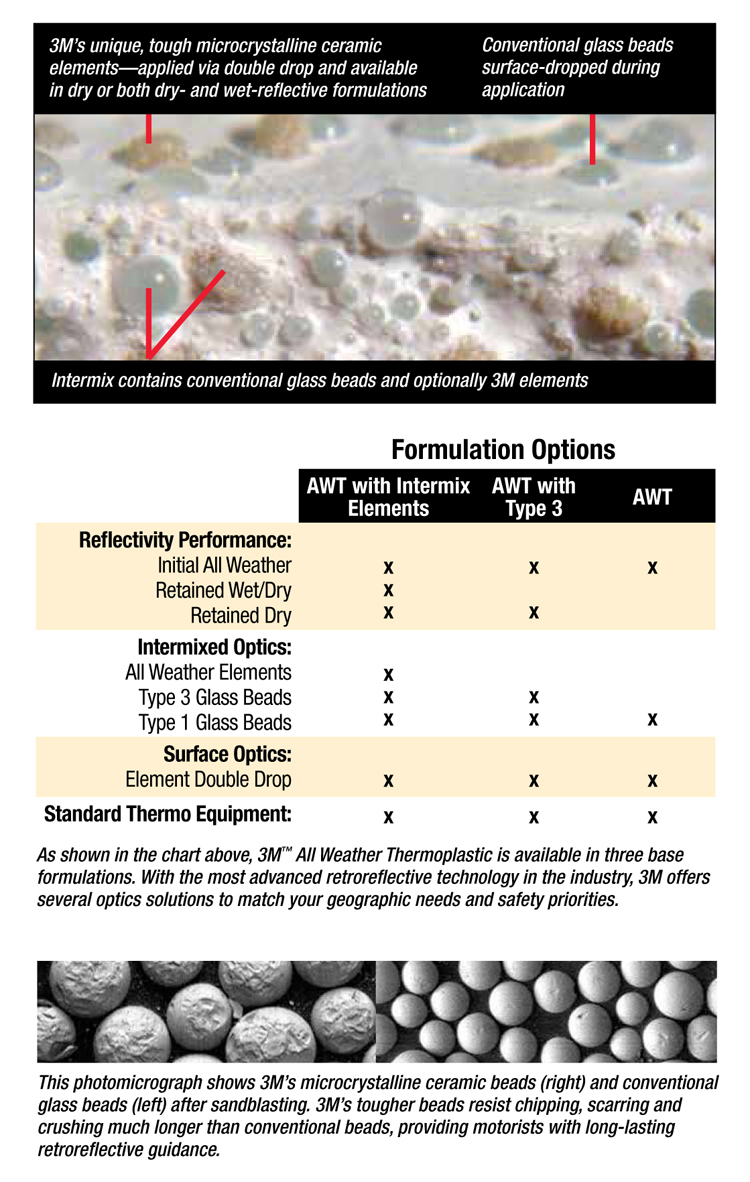 3M™ All Weather Thermoplastic
Thermoplastic is long lasting, easy to apply and affordable, making it the most popular durable pavement marking in the world. Most thermoplastics, however, lack wet-weather visibility and quickly lose their retroreflective performance.
3M™ All Weather Thermoplastic features 3M's unique, dual-optic elements that maximize both dry and wet reflectivity, while extending retroreflective functionality long after other thermoplastics have become ineffective.
3M offers different element blends—for wet or dry or all weather conditions—that are ideal for your roadway visibility requirements.
• Superior reflective performance and retained visibility.
Theretroreflective elements in 3M all weather thermoplastic are unlike anything else in the industry. They feature 3M's unique microcrystalline ceramic beads, which are far tougher and more durable than conventional glass beads. That means they will retain their visibility much longer.
• Maximum Dry Reflectivity.
3M's unique, exceptionally durable dry reflective elements are made with 1.9 index microcrystalline ceramic beads—the most efficient dry reflective optics available today—and high efficiency pigments, ensuring the highest levels of reflectivity on dry pavement surfaces.
• Maximum Wet Reflectivity.
3M's wet reflective elements—made with 2.4 index microcrystalline ceramic beads, coupled with high efficiency pigments—provide maximum reflectivity under wet and rainy conditions. In fact, 3M's 2.4 index optics actually work with water for true, all-weather performance.